Sunday School Christmas Service
Yesterday the Sunday School at our church led the service. It was the culmination of many weeks of planning and practice. In the end everyone stepped up to the plate and did their part. We sang a few carols and special songs, had some readings from the Christmas story, a great skit from the innkeeper's perspective, a short meditation and some treats for the kids.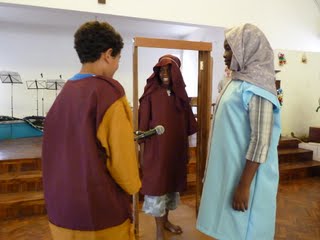 The innkeeper meeting Mary and Joseph. He got grumpier and grumpier as the night went on and he had many interruptions to his good night's sleep.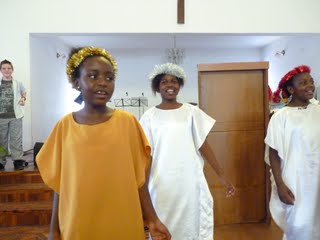 Angels singing Jubilate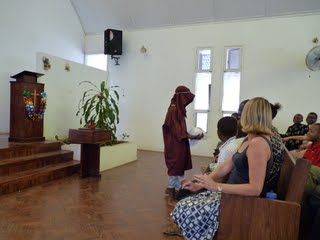 The innkeeper's attitude changed when he met Jesus. Here he is showing Him to others. Many thanks to Fiona on the end of the bench who directed the skit.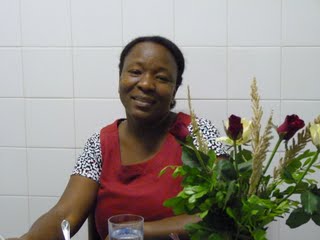 The day concluded with a birthday party for Mirtha.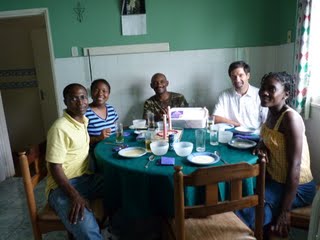 The gang's all here for a fish,shrimp and congri (Cuban rice and black beans) meal.
It was a big day but thank God it all went well and it was a lesson learned for trusting Him for the strength and grace needed.